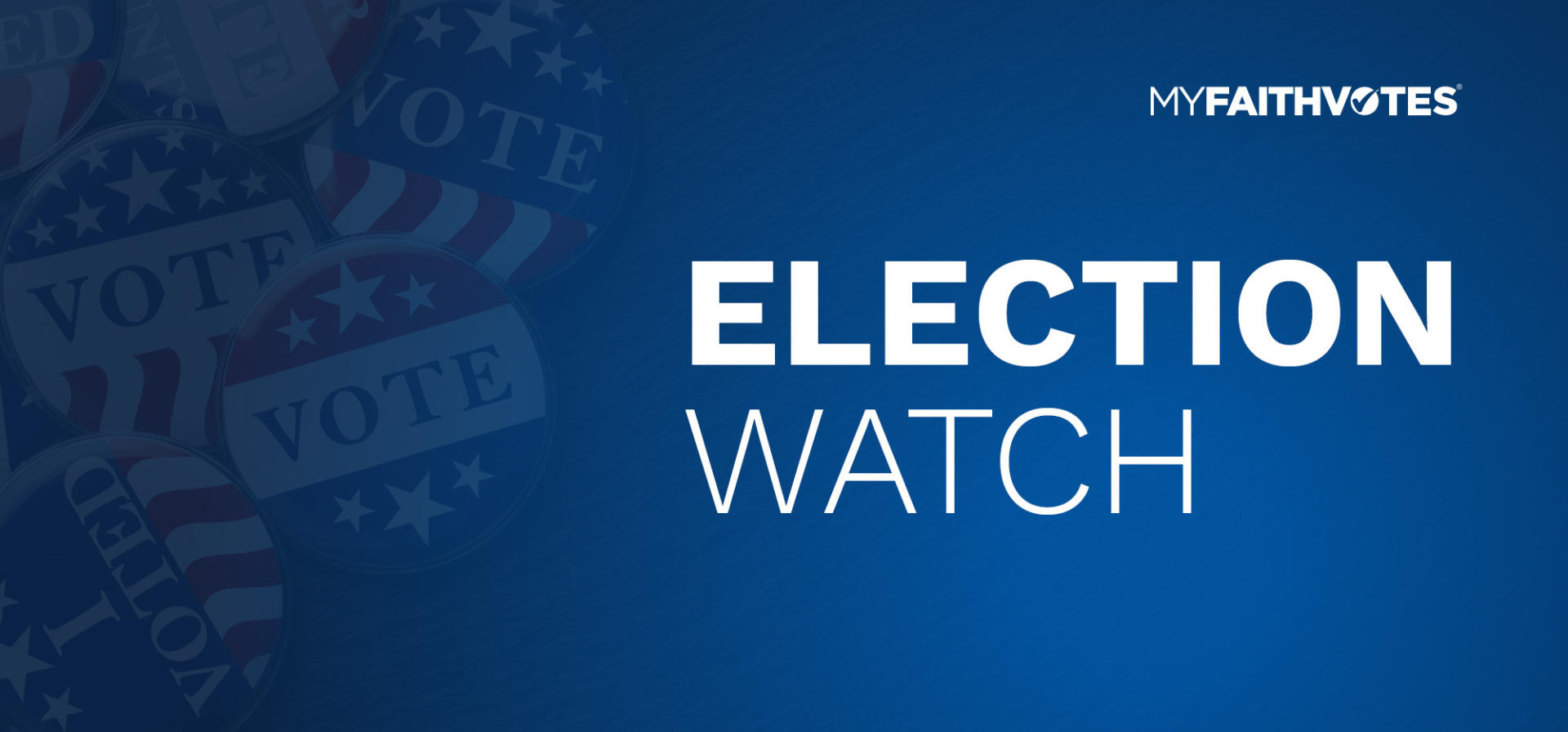 Election Watch - Apr 23, 2020
Bernie Drops Out, Convention Moved
The final shoe dropped this week in the Democratic presidential campaign as Bernie Sanders officially suspended his run for president. Joe Biden is the last man standing and the centrists have won back control of the party. Or maybe not.

That's big news, but even this news story is playing second fiddle to COVID-19 these days, so it comes as no surprise that the virus forced the party to announce they will delay the official nominating of their candidate. The Milwaukee democratic convention has been moved from the middle of July to the middle of August, now just one week before the Republicans hold their convention in North Carolina.
The plan had been to capitalize on the extra days in the summer to build momentum for the Democrat nominee, and to be able to access the public funds then that are available to party nominees. Donald Trump has a significant cash advantage right now so Joe Biden would certainly like access to the public money sooner than later. He must first be the official nominee, and so he will now have to wait a little longer.
Obama Endorses Biden
Assuming Joe Biden does become the Democratic nominee, what is he bringing to the table? For starters, he now brings an endorsement from President Barack Obama with him. The former President's endorsement speech clearly stated how Joe Biden, and the Democrat party, have moved farther to the political and cultural left than they have ever been.
Bernie Sanders may not have won the presidential nomination, but many of his ideas have won the day among party loyalists. President Obama wanted to remind the far left wing of the Democratic base that Joe Biden would not let them down.
This endorsement, along with Bernie Sanders' the same week, was important for Joe Biden. Polls had suggested that of all the Democrat candidates for President, Sanders' supporters were the most likely not to vote for the eventual party nominee if Sanders lost. Barack Obama sought to bring these Democrats into the Joe Biden camp.
"We have to look to the future," the President stated. "Bernie understands that. And Joe understands that. It's one of the reasons that Joe already has what is the most progressive platform of any major party nominee in history."
Those words may or may not be enough to assuage twice-disappointed Bernie Sanders' supporters, but they are likely to draw even deeper divisions between the Democrat and Republican parties this fall. "The most progressive platform in history" is a big statement. But probably accurate.
Biden's Progressive Positions
Regarding abortion, Joe Biden supports legalization and public funding. The idea that abortion should be funded by every taxpayer regardless of their personal convictions is a major point of contention with pro-life advocates.
Joe Biden speaks proudly of Obamacare, which he called a "big *** deal" the day President Obama signed it into law. But it was terrible for religious liberty. The Affordable Care Act required that companies, even religious nonprofits, cover abortifacients in their health care plans. Hobby Lobby and the Little Sisters of the Poor asked for relief and even sued, but were opposed by the administration for many years before the Supreme Court finally gave them a victory five years later.
In a speech last year, Joe Biden stated that the Equality Act "will be the first thing I ask to be done" if elected President. This LBGTQ act, if passed into law, would require to violate their religious convictions in regard to marriage and sexuality. If this act were to become law, adoption agencies, Christian schools, and colleges, Christian owned businesses and perhaps even church congregations themselves would be pressured to abandon Biblical teachings in this area. Christians should be very concerned that this is the Democratic nominee for president, Joe Biden's top priority.
Whether it's business, minimum wage, education, gun rights, or taxes, Biden supports greater government controls, expenditures, and oversight than we have now.
It is easy to see why President Obama said Joe Biden does indeed have "the most progressive platform in history."
Coronavirus Impact on Elections
Several states have postponed their primary elections due to the coronavirus, but the biggest controversy simmering is the pressure to make the general election vote-by-mail in all 50 states. Democrats generally support the idea, citing great voter participation, and Republicans generally oppose it, citing the greater potential for fraud.
Wisconsin held its in-person election last week in spite of the controversy. You can view the election results here. But what will happen in November? If the virus is still a threat, will there be lawsuits to force voting by mail? With only six months left before the elections, can states safely switch to vote by mail only even if they want to? And if they don't want to, can the federal government, or a court, force them to do so?
These questions might grow more urgent as the weeks go by, and wisdom will be needed to charter these murky waters. COVID-19 has brought on many difficulties in the nation, affecting even the election process. We should continue seeking God's guidance in prayer in these unprecedented days.
Caleb Backholm is a married father of three and a small business owner. A "political nerd" since childhood, he first started publishing social and political news commentaries in the Jr. High school newspaper and has been writing ever since. He attended Northwestern College in St. Paul, MN where he studied Broadcast Communications, Biblical Studies, and History. Originally from Washington State, he currently lives in Ft. Worth, Texas and is a student at Southwestern Seminary. Caleb can be reached at calebbackholm@gmail.com.

###
My Faith Votes—is a nonpartisan movement that motivates, equips and activates Christians in America to vote in every election, transforming our communities and influencing our nation with biblical truth. By partnering with national faith leaders, My Faith Votes provides resources to help Christians Pray, Think, and Act to create an America where God is honored in the public square.
Website | www.myfaithvotes.org Twitter | @MyFaithVotes Facebook | My Faith Votes
---
React
---
Comments