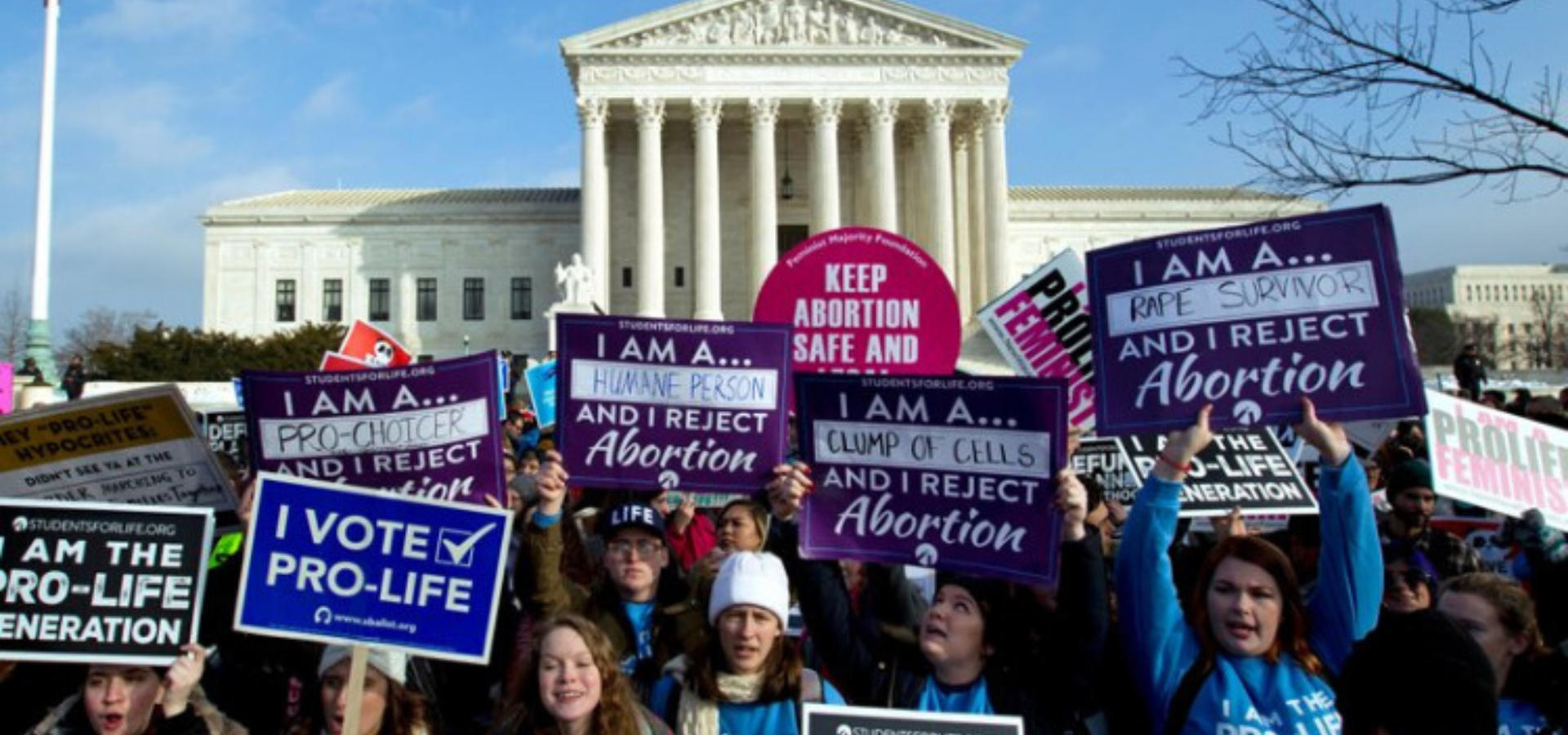 Threats, Justices and the War on Abortion
In an unprecedented move, Democratic Senator Chuck Schumer threatened Supreme Court Justices, Neil Gorsuch and Brett Kavanaugh, at a rally in front of the Supreme Court.
The Senate Minority Leader said, "They're taking away fundamental rights. I want to tell you, Justice Kavanaugh and Justice Gorsuch: You have unleashed a whirlwind, and you will pay the price. You won't know what hit you if you go forward with these awful decisions."
What did the Justices do to deserve these threats? Justice Kavanaugh and Gorsuch have a track record and judicial philosophy that protects the Constitutional rights of all-American human lives - including those in the womb. Progressives see them as a threat to overturn the abortion law of the land, Roe v. Wade, and the fight is unlike anything Americans have seen in decades.
While Senator Schumer and abortion advocates gathered on the steps of the Supreme Court, the Justices were hearing oral arguments in perhaps the most important case of their entire session, June Medical Services v. Russo.
This is the Louisiana law that requires doctors conducting abortions to have admitting privileges at a hospital within 30 miles of the abortion facility. The doctors must be able to provide surgical and diagnostic services at the hospital. The law's purpose was to bring abortionists under the same requirements as other doctors in ambulatory surgical centers, to ensure all abortionists have proper credentials to conduct an abortion and to help women receive adequate care.
In 2014, Act 620 became Louisiana law, and only two months after it passed, June Medical Services, along with others, filed a lawsuit claiming the law was unconstitutional because it placed an "undue burden on women's right to choose abortion before viability."
In January 2019, after a five-year series of legal proceedings, the U.S. Court of Appeals for the Fifth Circuit denied a petition to hear the case en banc after the Fifth Circuit on appeal in September 2018 had reversed an earlier federal district court ruling stating the law was unconstitutional.
A petition was then filed in April 2019 by June Medical Services to the U.S. Supreme Court. In October 2019, the U.S. Supreme Court agreed to hear the case to determine whether the Fifth Circuit Court's decision to uphold Act 620 is constitutional. In 2016, while this lawsuit was ongoing, the U.S. Supreme Court declared a similar Texas law unconstitutional in Whole Woman's Health v. Hellerstedt.
Louisiana opposed the June Medical Services petition. In January of this year, an amicus brief was issued to the U.S. Supreme Court in support of the Louisiana Health Secretary. More than 200 members of Congress said that abortion providers should not bring lawsuits on behalf of patients, that the Fifth Circuit ruling should stand, and that past precedents should be reconsidered.
If the U.S. Supreme Court upholds this Louisiana law, it will be a win for the women's health, the unborn and the pro-life movement. This case will have a significant impact on the interpretation of future abortion cases.
Schumer's comments remind us that elections have consequences. It is because pro-life leaders were elected in 2016, that we have more constitution-abiding, pro-life judges and Supreme Court justices on the bench today.
If we hope to see this trend continue, Christians must vote in 2020. Can we count on you to vote this November? We encourage you to sign-up to receive election reminders and then send this critical information to your friends and family.
If you would like to learn more about current Supreme Court cases, read our latest edition of the SCOTUS Watch, here.
###
My Faith Votes—is a nonpartisan movement that motivates, equips and activates Christians in America to vote in every election, transforming our communities and influencing our nation with biblical truth. By partnering with national faith leaders, My Faith Votes provides resources to help Christians Pray, Think, and Act to create an America where God is honored in the public square.
Website | www.myfaithvotes.org Twitter | @MyFaithVotes Facebook | My Faith Votes
---
React
---
Comments