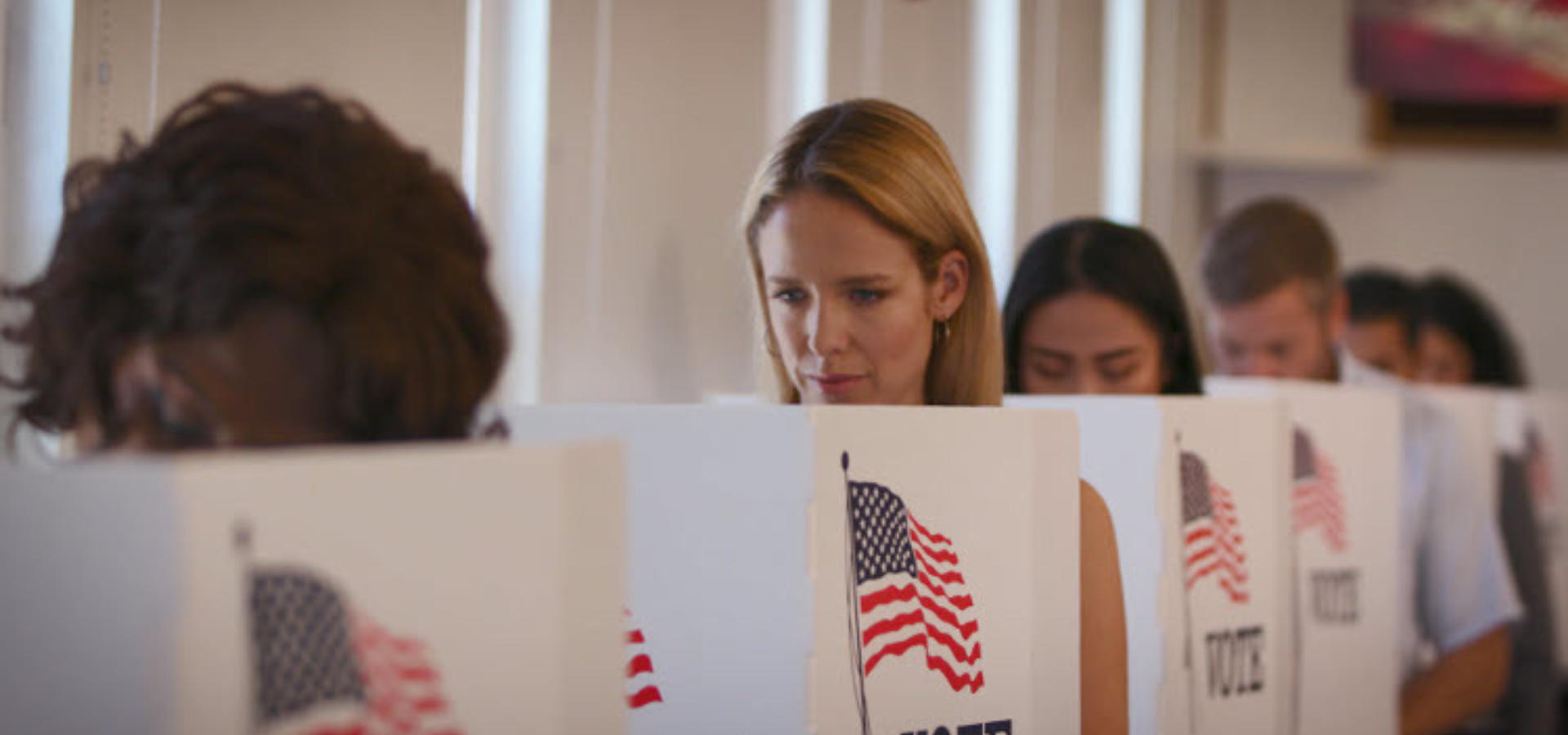 Survey Results: This is Your #1 issue Going Into the 2022 Midterm Election
We recently sent out a survey to My Faith Votes followers, asking "What is the most important issue to you this year?" When we compiled the results, we were reminded (once again) of the profound opportunity before us this midterm election cycle.
Below is a brief summary of the issues that mattered most to all of you.
#1 Abortion The Supreme Court ruling in the Dobbs case is a turning point for the pro-life movement. Voters are becoming more engaged at the state level now that they see the greater potential to stand for life.
#2 Immigration and Border Security After record-breaking numbers of arrests and illegal border crossings so far in 2022, it's not a surprise to see this issue near the top of the list. The Christian community must lead well on this issue, which is why we're speaking with faith leaders and developing resources on the topic that will be released in the coming weeks.
#3 Religious Freedom and the Economy Religious freedom and the economy were a very close third and fourth issue, respectively. Both are impacting the day-to-day lives of believers and putting a strain on the nation.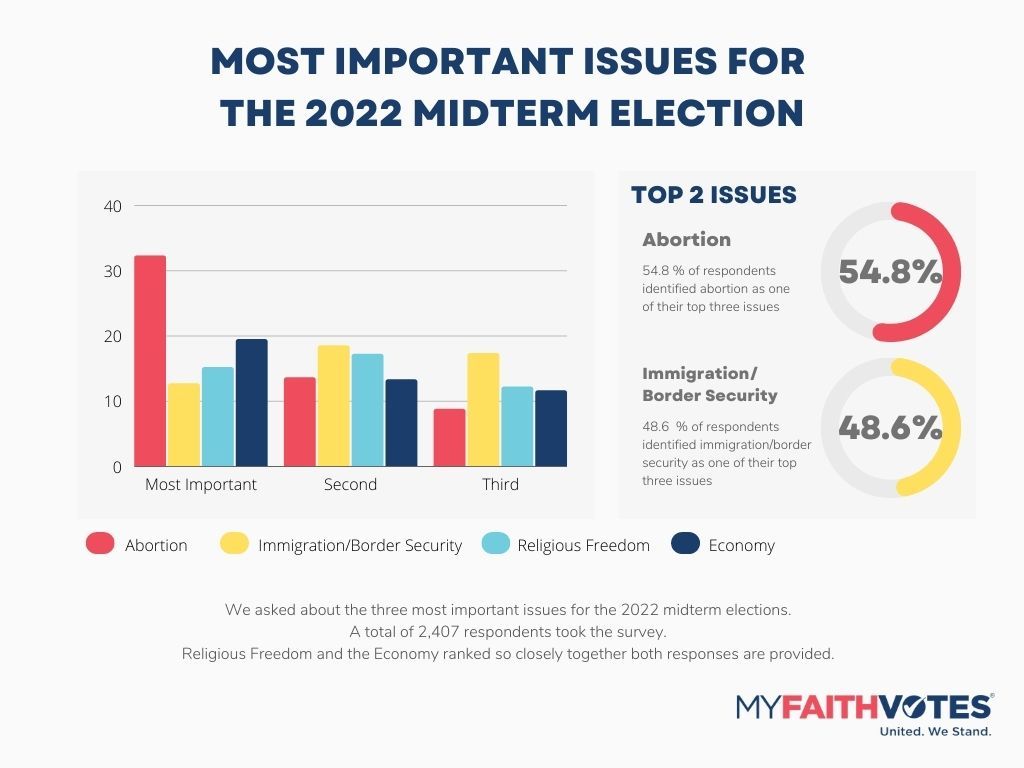 Other issues, in order of importance, were Second Amendment, Parental Rights, Crime, National Security, National Debt, Education, Foreign Policy, Healthcare, Welfare/Social Programs, and Racial Inequality.
No matter which issues are motivating you to get to the polls this year, we pray the Lord uses your faithfulness to vote to influence the communities we live in for our good and His glory.
The midterm election is less than 100 days away, so don't be unprepared. Get all the information you need about your ballot, polling location, registration, and more using the My Voter Hub.
###
My Faith Votes—is a nonpartisan movement that motivates, equips and activates Christians in America to vote in every election, transforming our communities and influencing our nation with biblical truth. By partnering with national faith leaders, My Faith Votes provides resources to help Christians Pray, Think, and Act to create an America where God is honored in the public square.
Website | www.myfaithvotes.org Twitter | @MyFaithVotes Facebook | My Faith Votes
---
React
---
Comments