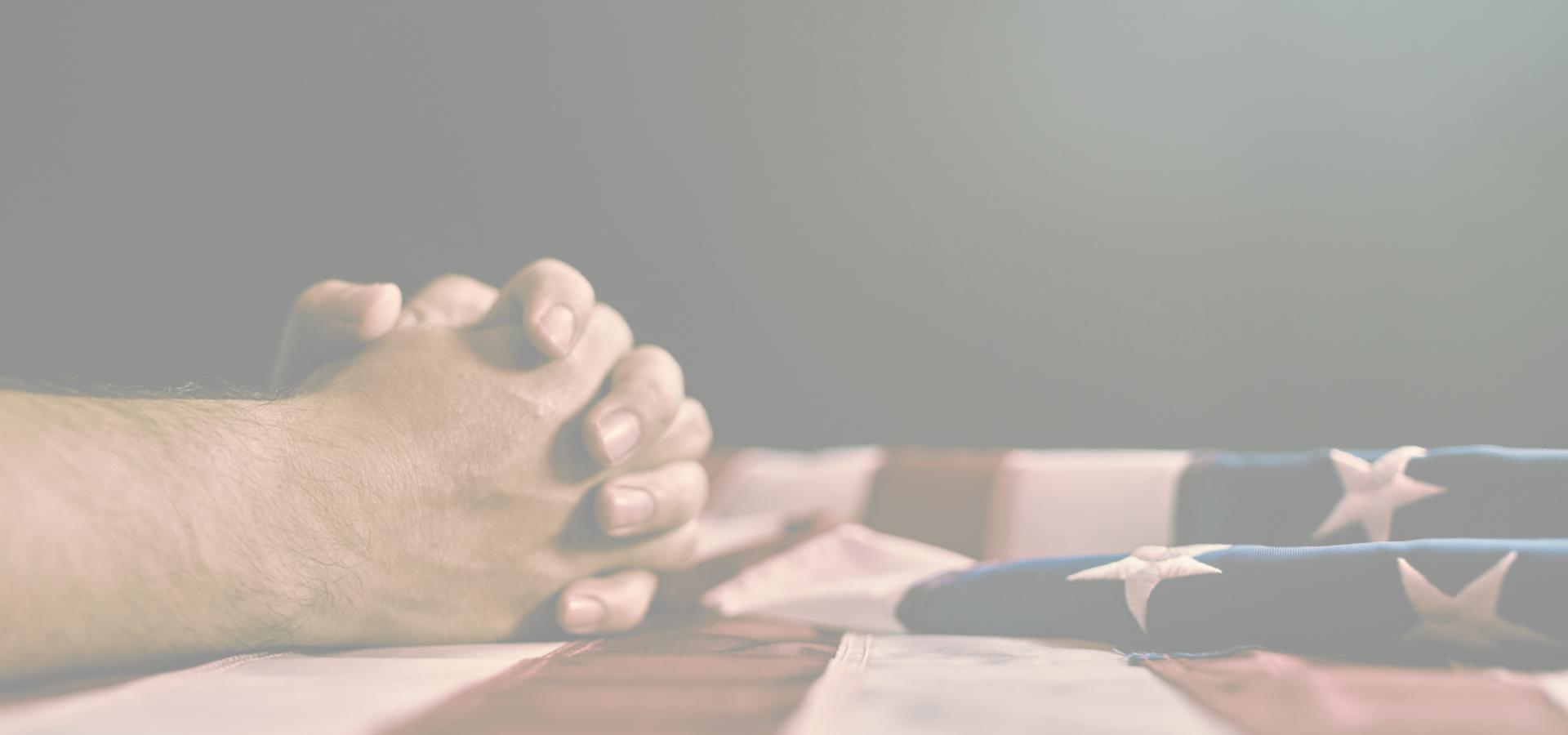 Pray for America: National Day of Prayer on May 4
All of us, as followers of Christ, understand and appreciate the power of prayer. All of us, as Americans, recognize how much our nation needs prayer. The Bible says, in 2 Chronicles 7:14, "If my people who are called by my name humble themselves, and pray and seek my face and turn from their wicked ways, then I will hear from heaven and will forgive their sin and heal their land."
Thursday, May 4, is the National Day of Prayer—a day to humble ourselves, seek His face, and ask Him to heal our nation. Think about how wonderful it would be if millions of Americans from across the country participated. Think about how powerful it would be if the participation of Christians was visible to the whole nation.
Well, this year, you have the opportunity to help us make this National Day of Prayer one of the biggest yet.
"Our nation will only stand strong when we kneel in submission before God. On this National Day of Prayer, let's remember that prayer and fasting are not reserved for diplomats and politicians in Washington DC. Only an authentic and humble pursuit of prayer in every community, school, and home will revive the Church and bring blessing upon the nation." - My Faith Votes
By searching on the National Day of Prayer website here, you can locate an existing prayer event near you.
If you are unable to find one, prayerfully consider asking your church to fill the gap by hosting an event of its own. You can access and share our Hosting a Prayer Event How-To Guide to help your church organize and execute a successful event.
If your church is unable to host an event on its campus, you can create your own event at a government building in your area. Gather outside a courthouse, county commissioners office, public library, or school and spend time praying over your city, town, state, and nation.
Whether you are attending an event in your area or hosting one of your own, our Postures of Prayer Guide is an excellent resource to print and hand out to all who come. This guide explores the various postures of the heart during prayer—surrender, thankfulness, repentance, forgiveness, and petitions.
The Bible says, in James 5:16, "The prayer of a righteous person has great power as it is working." If the prayer of one righteous person has great power, imagine the power of an entire nation coming before God in prayer.
No matter where you choose to gather or who you gather with, be sure to take photos and text them to us at (469) 200-6012. You can also share them on social media. But be sure to tag @MyFaithVotes and use the hashtags #MyFaithVotes and #NationalDayOfPrayer. We want to see what God is doing in your community!
###
My Faith Votes—is a nonpartisan movement that motivates, equips and activates Christians in America to vote in every election, transforming our communities and influencing our nation with biblical truth. By partnering with national faith leaders, My Faith Votes provides resources to help Christians Pray, Think, and Act to create an America where God is honored in the public square.
Website | www.myfaithvotes.org Twitter | @MyFaithVotes Facebook | My Faith Votes
---
React
---
Comments