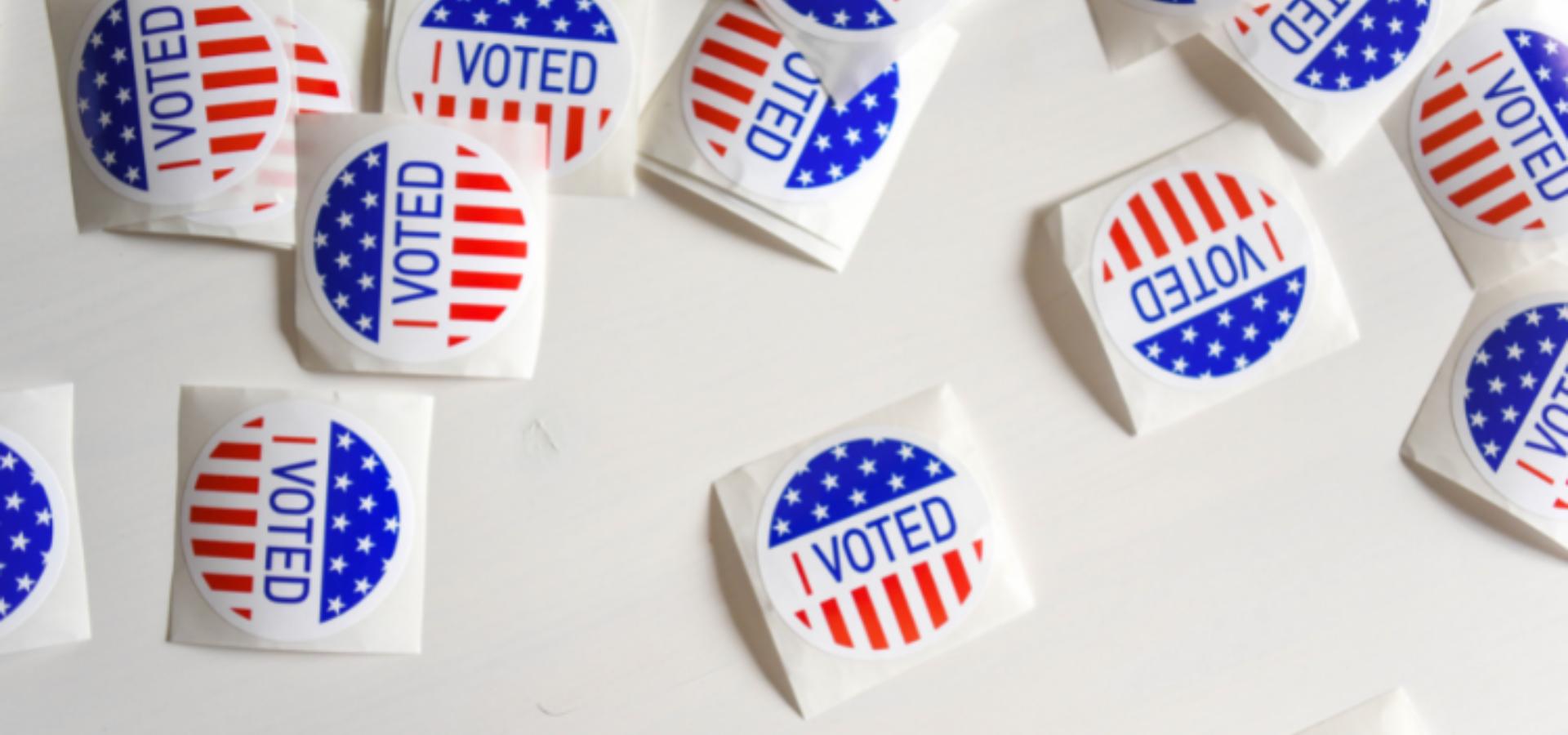 Post Election Thoughts: A message from the CEO
updated 11/15
Christians across the nation are feeling a range of emotions after the midterm elections. This has been a long election cycle, for sure, with a drawn-out period of counting the results.
At the time of writing this, the Democrats hold a narrow lead (50-49) with Georgia to determine the last seat in a December 6th runoff. The Republicans just secured a slim majority in the House.
While we wait some more, let's look at what we do know.
Pro-life, pro-family, and pro-freedom values did indeed advance in these midterm elections.
It is likely that the majority in the U.S. House will shift, making it a backstop against radical extremism at the federal level.
Each governor that signed pro-life laws in the last year won re-election.
Over 1,300 churches in Arkansas, North Dakota, and South Dakota received support from My Faith Votes to push back on recreational marijuana ballot measures, all of which were voted down (yet, Maryland and Missouri did pass similar measures).
Engagement at the local level was extremely high, especially in school board races. More parents took a stand against indoctrination within our education system and the infringement on parental rights to care for their children. If we've learned anything over the last two years, it is that local government matters.
Beyond our national initiatives to motivate and equip Christians to vote, My Faith Votes targeted key states and likely made the difference in some of those key races. For instance, in Wisconsin, we estimate that our targeted outreach activated 59,000 Christian voters who otherwise would not have voted, and U.S. Senate candidate Ron Johnson (R) won that race with just under 27,000 votes (based on the current count).
And while the red wave many people wanted never materialized, the blue wave that the media promised this summer also didn't happen.
But there were some disappointments in these elections. Namely, each of the 5 abortion-related ballot measures ended with a pro-abortion result. This was expected in progressive states like Vermont, a state with the lowest weekly church attendance. Yet, in the once bell-weather state of Michigan, the extreme Reproductive Freedom proposition passed by 10 percentage points.
From our exit polls, we learned that 70% of voters did not receive any encouragement to vote from their church. This varied greatly by ethnicity, however, as black voters were about 2.5 times more likely to receive encouragement from their church to vote than white voters.
There is work to be done, this is for sure.
But we must not lose heart. We must not allow our hopeful expectations for this year to cloud the work that has been accomplished, and the work that still needs to be done.
Elections come and go. Our role is to unite and stand strong, for we serve a God who controls all things. That should encourage us.
And I'm greatly encouraged by the active engagement of Christians across the country who are more involved than ever in the public square. Our grassroots Action Partner program more than doubled to 12,000+ people of faith from all fifty states. They rolled up their sleeves and put their faith into action in these elections, equipping others to vote biblically. Their incredible efforts will continue in the Georgia runoff election. That gives me hope and I praise God.
I see donors who made an investment to transform this country for good. Those gifts enabled us to deliver 65 million digital ads to Christian voters in battleground states and letters to 133,000 pastors in all 50 states equipping them to lead their congregations through the election process. Your gifts helped us inform voters about candidates up and down the ballot in all 50 states through a new online resource we call My Voter Hub. We gained insights about what worked well and what Christian voters need for future elections, and we're committed to delivering those enhancements.
Elections come and go. This is a process that will never end because we live in a broken world. To keep the proper perspective, it helps to remember our assignment, which is not fixed on "winning" elections. Our call is simple...we PRAY for our nation, we THINK biblically about issues, and we VOTE…in every election. The results belong to God.
I'm grateful to be on this journey with you and look forward to the day we hear our Lord say, "Well done good and faithful servant."
That gives me hope and I praise God.

###
My Faith Votes—is a nonpartisan movement that motivates, equips and activates Christians in America to vote in every election, transforming our communities and influencing our nation with biblical truth. By partnering with national faith leaders, My Faith Votes provides resources to help Christians Pray, Think, and Act to create an America where God is honored in the public square.
Website | www.myfaithvotes.org Twitter | @MyFaithVotes Facebook | My Faith Votes
---
React
---
Comments