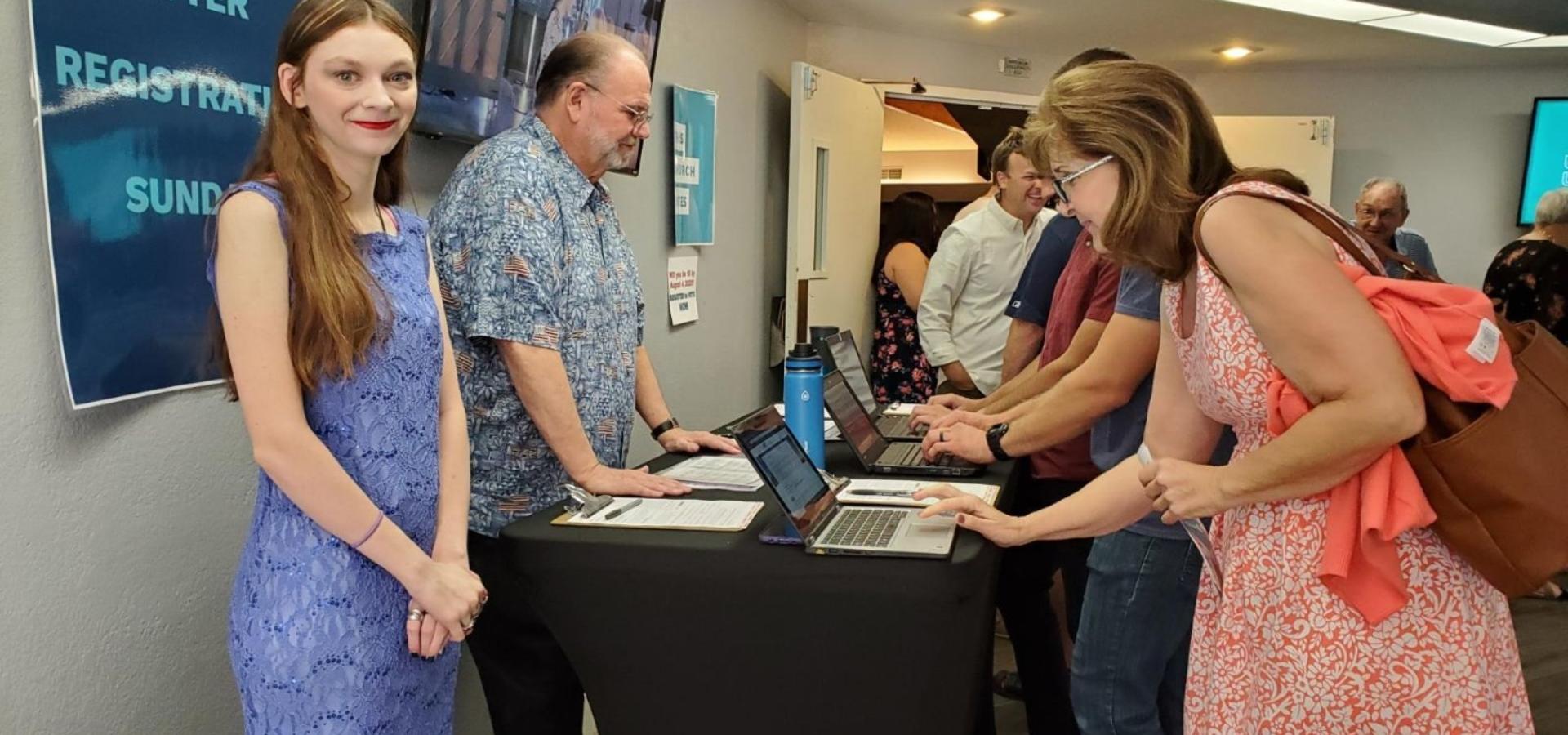 National Voter Registration Sunday Success
My Faith Votes volunteers and church leaders across 42 states participated in the first-ever National Voter Registration Sunday on September 22, 2019. God truly blessed the efforts and we've been encouraged by the overwhelming response of participants and the number of Christians who are now prepared to vote in every election and defend biblical values - including religious freedom.
Here's what some of our volunteers said:
"We had an insert in our bulletin, spot on our weekly newsletter & our pastor announced the drive before our service. I was really pumped to get people registered! Thanks for all of the tips & encouragement."
"I refuse to be silent and want to see complacency in the Body of Christ obliterated! Thank you for making this national event happen!"
"The personal voting assistant is awesome and got many people excited."
If you missed Voter Registration Sunday this year, be sure to mark your calendars for Sunday, September 27, 2020. You can receive your free toolkit and learn more at www.voterregistrationsunday.org.
###
My Faith Votes—is a nonpartisan movement that motivates, equips and activates Christians in America to vote in every election, transforming our communities and influencing our nation with biblical truth. By partnering with national faith leaders, My Faith Votes provides resources to help Christians Pray, Think, and Act to create an America where God is honored in the public square.
Website | www.myfaithvotes.org Twitter | @MyFaithVotes Facebook | My Faith Votes
---
React
---
Comments