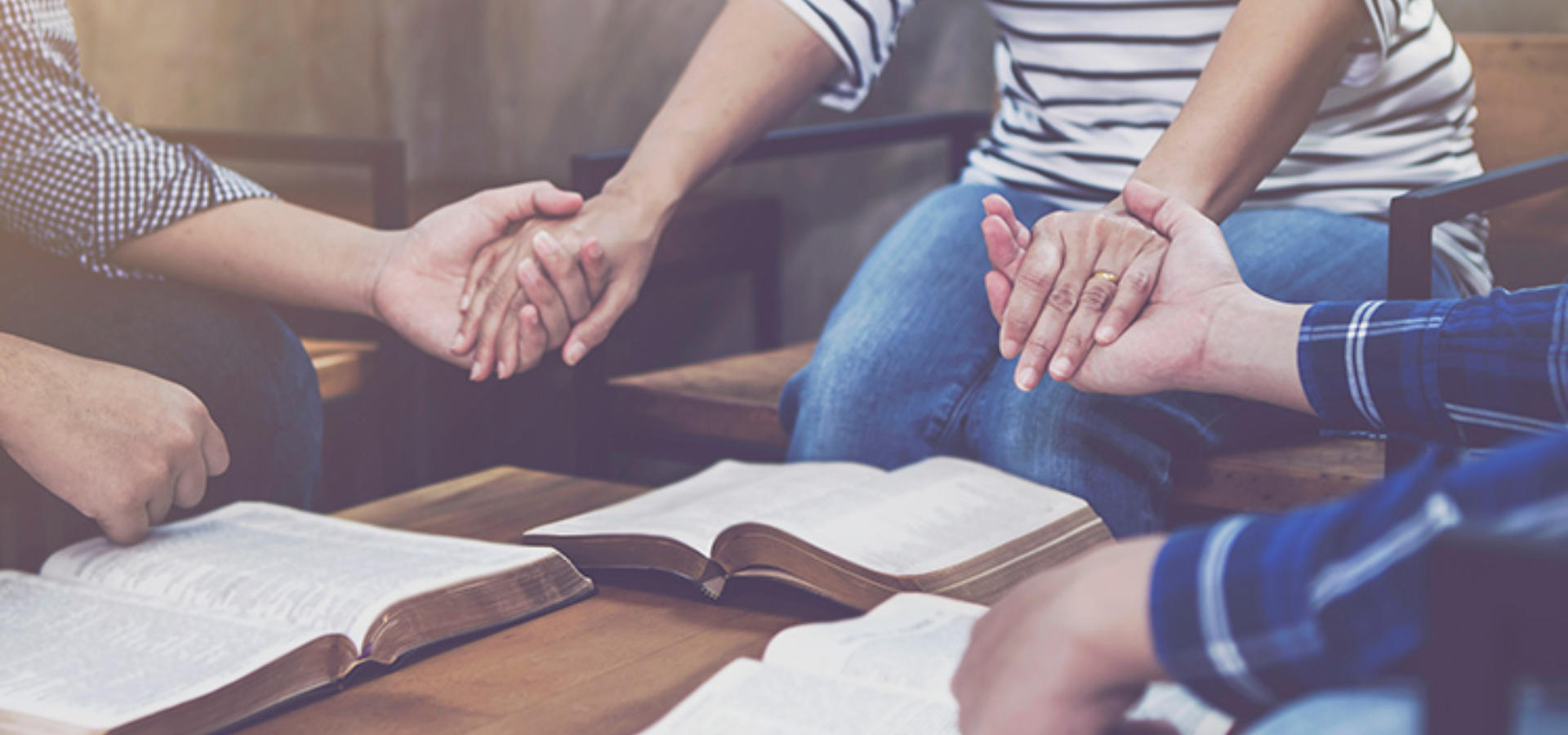 National Call to Prayer for President Trump
Join with Christians across the nation on Sunday, June 2, by praying for President Trump.
1 Timothy 2:2 calls us to pray for kings and all those in authority that we may live peaceful and quiet lives in all godliness and holiness.
The political divide in Washington, D.C. is widening, and Congress is in a political gridlock leaving our nation at a serious crossroad. The only hope for healing in our country is God Himself (2 Chronicles 7:14).
We've created three prayer points with scriptures to help guide your time. Pray on your own, with your family, your community group, or your church.
1. Pray for President Trump to understand the power of God in a new way.
"But God made the earth by his power; he founded the world by his wisdom and stretched out the heavens by his understanding." - Jeremiah 10:12
"Finally, be strong in the Lord and in his mighty power. Put on the full armor of God, so that you can take your stand against the devil's schemes. For our struggle is not against flesh and blood, but against the rulers, against the authorities, against the powers of this dark world and against the spiritual forces of evil in the heavenly realms. Therefore put on the full armor of God, so that when the day of evil comes, you may be able to stand your ground, and after you have done everything, to stand. Stand firm then, with the belt of truth buckled around your waist, with the breastplate of righteousness in place, and with your feet fitted with the readiness that comes from the gospel of peace. In addition to all this, take up the shield of faith, with which you can extinguish all the flaming arrows of the evil one. Take the helmet of salvation and the sword of the Spirit,which is the word of God." - Ephesians 6:12
"He determines the number of the stars; he gives to all of them their names. Great is our Lord, and abundant in power; his understanding is beyond measure." - Psalm 147:4-5
Lord, we lift up President Trump to you as he leads our nation. Teach him to trust in You (Psalm 21:7) and protect him from the influence of the evil one. (2 Thessalonians 3:3). Pour out Your Spirit on his leadership (Proverbs 1:23) and deliver him from opinions contrary to Your Word (Psalm 119:105). Lead him to a firm understanding of the truth of the gospel, a resolute commitment to obey the Word of God, and a passion to promote what accords with Your truth (2 Timothy 2:15). Protect the President from harm and bless and protect his family (Psalm 21:11; Ezra 6:10). Enable President Trump to carry out his duties with humility toward You and toward others (1 Peter 5:5) and bless him with strength, endurance, and stamina (1 Chronicles 16:11; Isaiah 40:31). In the name of Jesus, amen.
2. Pray for President Trump to seek God's wisdom.
"Therefore, you kings, be wise; be warned, you rulers of the earth. Serve the LORD with fear and celebrate his rule with trembling." - Psalm 2:10-11
"If any of you lacks wisdom, you should ask God, who gives generously to all without finding fault, and it will be given to you." - James 1:5
"For lack of guidance a nation falls, but victory is won through many advisers." - Proverbs 11:14
"The king's heart is like channels of water in the hand of the Lord; He turns it wherever He wishes" - Proverbs 21:1
Lord, we ask that you help our President to accept wise counsel (Proverbs 11:14; 15:22). Give President Trump discretion, foresight, and understanding in making decisions (1 Chronicles 22:12) and generously answer his prayer for wisdom (James 1:5). Equip the President to act according to Your will and to make choices pleasing to You (Hebrews 13:20–21). We ask that you give the President courage to do the right thing even when urged to do the wrong thing (Proverbs 2:11–15). Give President Trump a tender heart of compassion toward those he leads and serves (Colossians 3:12). In the name of Jesus, amen.
3. Pray for President Trump to be used by God for His purposes.
"Our purpose is to do what is right, not only in the sight of the Lord, but also in the sight of others." - 2 Corinthians 8:21
"Now in a large house there are not only gold and silver vessels, but also vessels of wood and of earthenware, and some to honor and some to dishonor. Therefore, if anyone cleanses himself from these things, he will be a vessel for honor, sanctified, useful to the Master, prepared for every good work. Now flee from youthful lusts and pursue righteousness, faith, love and peace, with those who call on the Lord from a pure heart. But refuse foolish and ignorant speculations, knowing that they produce quarrels. The Lord's bondservant must not be quarrelsome, but be kind to all, able to teach, patient when wronged, with gentleness correcting those who are in opposition, if perhaps God may grant them repentance leading to the knowledge of the truth, and they may come to their senses and escape from the snare of the devil, having been held captive by him to do his will." - 2 Timothy 2:20-26
"Everyone must submit to governing authorities. For all authority comes from God, and those in positions of authority have been placed there by God." - Romans 13:1
Lord, we thank You and praise You for Your absolute goodness, perfection, and holiness. Through You, authority is rightly administered, laws are enacted, and judgment is decreed. As you have set leaders in their positions, we specifically pray that our President will understand the implications of each decision made, each conversation had and all policy negotiations discussed. We ask that you give him wisdom as he makes major decisions that have the ability to change the shape of our nation for years to come. Lord, forgive our nation for the ways we have turned away from You. We pray for revival in our land, that our country would turn from our wicked ways and that You will heal our land (2 Chronicles 7:14). We pray that Your kingdom come and Your will be done (Matthew 6:9-13). In the name of Jesus, amen.
Download your Prayer Guide here.



###
My Faith Votes—is a nonpartisan movement that motivates, equips and activates Christians in America to vote in every election, transforming our communities and influencing our nation with biblical truth. By partnering with national faith leaders, My Faith Votes provides resources to help Christians Pray, Think, and Act to create an America where God is honored in the public square.
Website | www.myfaithvotes.org Twitter | @MyFaithVotes Facebook | My Faith Votes
---
React
---
Comments