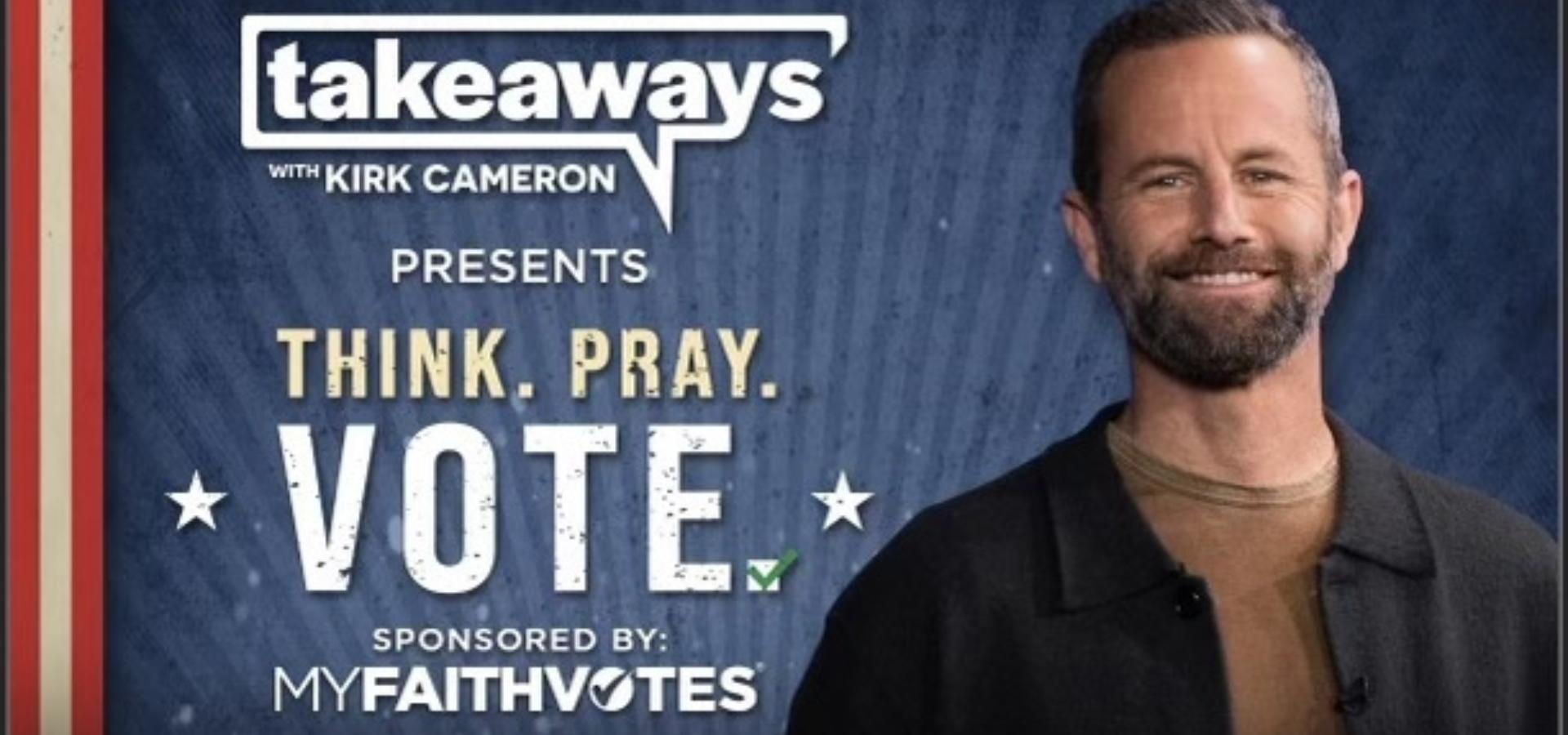 My Faith Votes on Kirk Cameron's Election Special
My Faith Votes is thrilled to partner with Kirk Cameron for the 5th time! You may remember the past events we've sponsored such as Revive US, Revive US 2, and Kirk's American Campfire Revival Tour.
This year, we're sponsoring Kirk's Election Special called "Think. Pray. Vote." Be sure to watch Friday, November 4 at 8 & 10 pm (ET) on TBN or the TBN app.
Kirk has brought together a number of special guests including our Honorary Chairman, Gov. Mike Huckabee, Lt. Col Allen West, and Pastor Jack Hibbs. You'll also hear from our CEO, Jason Yates.
As America prepares to vote on November 8, the show will be a great opportunity to be motivated and equipped to stand for faith at the ballot box.
Join us, with Kirk, as we prepare Christians to THINK, PRAY, and VOTE in this year's critical Midterm Elections.
If you don't get the TBN channel, you can watch for free here.
###
My Faith Votes—is a nonpartisan movement that motivates, equips and activates Christians in America to vote in every election, transforming our communities and influencing our nation with biblical truth. By partnering with national faith leaders, My Faith Votes provides resources to help Christians Pray, Think, and Act to create an America where God is honored in the public square.
Website | www.myfaithvotes.org Twitter | @MyFaithVotes Facebook | My Faith Votes
---
React
---
Comments