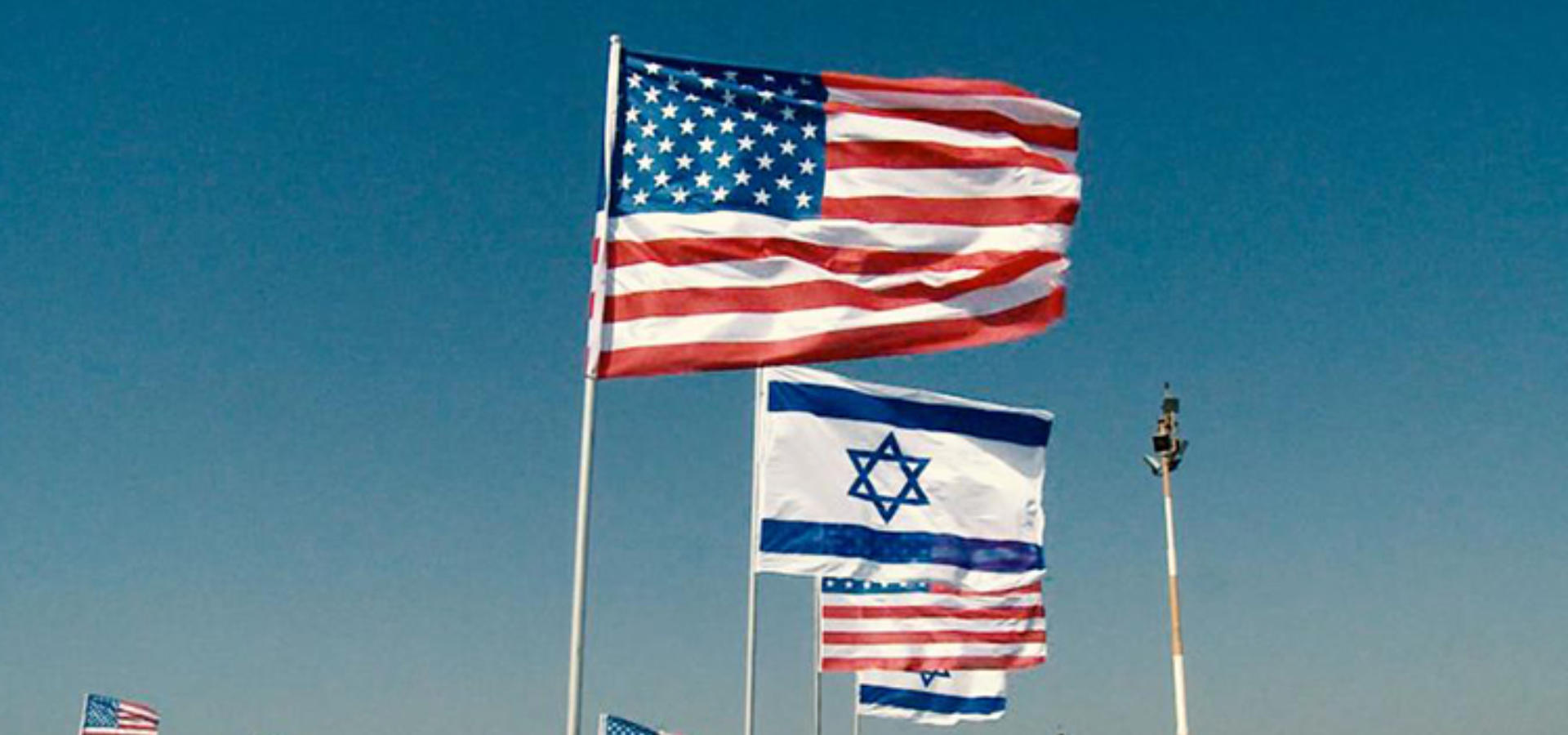 Israel Declares War: Where Do the Presidential Candidates Stand?
The news of this weekend has shocked the global community.
The Israeli government formally declared war and made way for "significant military steps" to retaliate against Hamas for its surprise attack from the Gaza Strip. According to Secretary of State, Andrew Blinken, as many as 1,000 Hamas fighters were involved in the assault. It is widely reported that over 600 people have been killed and more than 2,000 wounded.
>> Get Prayer Points for Israel <<
As we remember Israel in our prayers, we also want to consider statements provided by those contending to become the next commander-in-chief of the United States. It is likely that foreign policy matters will be the greatest challenge of the next President, and therefore, our attention to the candidates' positions is paramount.
Joe Biden
"The United States unequivocally condemns this appalling assault against Israel by Hamas terrorists from Gaza, and I made clear to Prime Minister Netanyahu that we stand ready to offer all appropriate means of support to the Government and people of Israel."
"Israel has a right to defend itself and its people - full stop. Let me say this as clearly as I can. This is not a moment for any party hostile to Israel to exploit these attacks to seek advantage. The world is watching."
Donald J. Trump
"This is a time where the United States needs leadership," Trump said. "We don't have leadership. But Israel is at war. And the United States obviously is going to stick with Israel strongly.
"The Israeli attack was made because we are perceived as being weak and ineffective and with a really weak leader."
Trump also said in an earlier statement on the attack that "Israel has a right to defend itself."
"The Hamas terrorist invasion of Israel territories … and the murder of Israeli soldiers today and the brutal murder of citizens is an act of savagery that must and will be crushed. It has to be dealt with very powerfully."
Ron DeSantis
"This is a time for moral clarity. This is a time for the president of the United States to say unequivocally, we stand with the people of Israel."
"Israel has every right to defend itself and they should really do what it takes to root out Hamas once and for all."
"I saw the president's comments with respect to the attacks on Israel. He said that he was up at 7:30 in the morning, but, you know, this was happening late, late last night into the early morning. The president needs to be there answering the call when our top ally in the Middle East is under the gun."
"You can't be sleeping on the job. You've got to get there, you've got to do it, and you've got to engage. I think that we need to see leadership here. We need a very clear voice, we need strong support for the state of Israel."
"We're standing with them. It's important that in America that we all acknowledge and support their right to defend themselves… These are terrorist attacks."
Robert F. Kennedy, Jr.
"This ignominious, unprovoked, and barbaric attack on Israel must be met with world condemnation and unequivocal support for the Jewish state's right to self-defense. We must provide Israel with whatever it needs to defend itself — now. As President, I'll make sure that our policy is unambiguous so that the enemies of Israel will think long and hard before attempting aggression of any kind.
"I applaud the strong statements of support from the Biden White House for Israel in her hour of need. However, the scale of these attacks means it is likely that Israel will need to wage a sustained military campaign to protect its citizens. Statements of support are fine, but we must follow through with unwavering, resolute, and practical action. America must stand by our ally throughout this operation and beyond as it exercises its sovereign right to self-defense."
Vivek Ramaswamy
"I am appalled by the barbaric and medieval Hamas attacks. Shooting civilians and kidnapping children are war crimes. Israel's right to exist & defend itself should never be doubted and Iran-backed Hamas & Hezbollah cannot be allowed to prevail. I stand with Israel and the U.S. should too."
>> Pray for Israel – Click Here <<
Mike Pence
"This is what happens when you have a president like Joe Biden who spends the last two and a half years projecting weakness on the world stage."
"Now is the time for all of us to speak with one voice and say that America Stands with Israel!"
"Every American should condemn the unprovoked and massive attack on Israel by terrorists in Hamas. Our prayers are with the families and soldiers of our most cherished ally. Netanyahu says Israel is "at war." America Stands With Israel."
Nikki Haley
"Hamas has declared war on Israel on the Jewish holiday of Shemini Atzeret and the 50th anniversary of the Yom Kippur War. Make no mistake: Hamas is a bloodthirsty terrorist organization backed by Iran and determined to kill as many innocent lives as possible. The reports out of Israel are horrific with a stunning number of dead and wounded and should be universally condemned."
"Israel has every right to defend its citizens from terror. We must always stand with Israel and against this Iranian regime."
Tim Scott
"I'm horrified by Iranian-backed Hamas' unprecedented attack against Israel. This blatant disregard for innocent life must be unequivocally condemned. Israel has a right to defend itself and the United States must stand in support of its steadfast ally.
"Hamas' terrorist attack on Israel today is an assault on Western civilization.
"The truth is though, Joe Biden funded these attacks on Israel.
"America's weakness is blood in the water for bad actors, but this is worse than that. We didn't just invite this aggression, we paid for it. Iran is the biggest funder of Hamas. This is the Biden $6 billion ransom payment at work.
"Israel must defend its people and the nation, and the United States must do everything we can to assist our ally Israel.
"As Psalm 122:6 encourages us, we must pray for the peace of Jerusalem."
Chris Christie
"Biden's appeasement of Israel's enemies has invited this war against Israel. Appeasement anywhere never works. We must do whatever it takes to support the State of Israel in its time of grave danger, and we must end the scourge of Iran-backed terrorism. This terrorism is funded by Biden's idiotic release of $6 billion to the Iranians.
"The Hamas war against Israel is now the second war started under Biden's failed presidency, first by Russia in Ukraine and now by Hamas in Israel. Both could have been deterred by strong American leadership. Under my presidency, America will restore the deterrence Biden has foolishly given away."
Doug Burgum
Burgum said the attack on Israel is abhorrent for anyone to be launching thousands of rockets into civilians causing death and injury towards them.
He said he is not surprised this happened because we have a Hamas terrorist organization that is being funded by Iran, and that the Biden Administration just handed over $6 billion in assets to them a few weeks ago.
"What I would like to say if I am Commander in Chief and when I'm your president is we won't be having these unprovoked attacks, we won't have Putin invading Ukraine, we won't have Hamas being funded by Iran because we would be pursuing a policy of peace through strength as opposed to a policy of appeasement," he said.
E. W. Jackson
"Israel must take whatever action is necessary to destroy Iran's nuclear capability and America must support such an operation for our own national security as well as our ally Israel."
"When you embolden barbaric enemies with appeasement and concessions under the delusion that they will become civilized, this is what you get. The Hamas attack on Israel is a wake-up call to what Iran has in store for Israel and America."
Marianne Williamson
No official statement or comments were found.
Please be in prayer for Israel. Use our prepared prayer points (click here) to guide you as you pray.

###
My Faith Votes—is a nonpartisan movement that motivates, equips and activates Christians in America to vote in every election, transforming our communities and influencing our nation with biblical truth. By partnering with national faith leaders, My Faith Votes provides resources to help Christians Pray, Think, and Act to create an America where God is honored in the public square.
Website | www.myfaithvotes.org Twitter | @MyFaithVotes Facebook | My Faith Votes
---
React
---
Comments