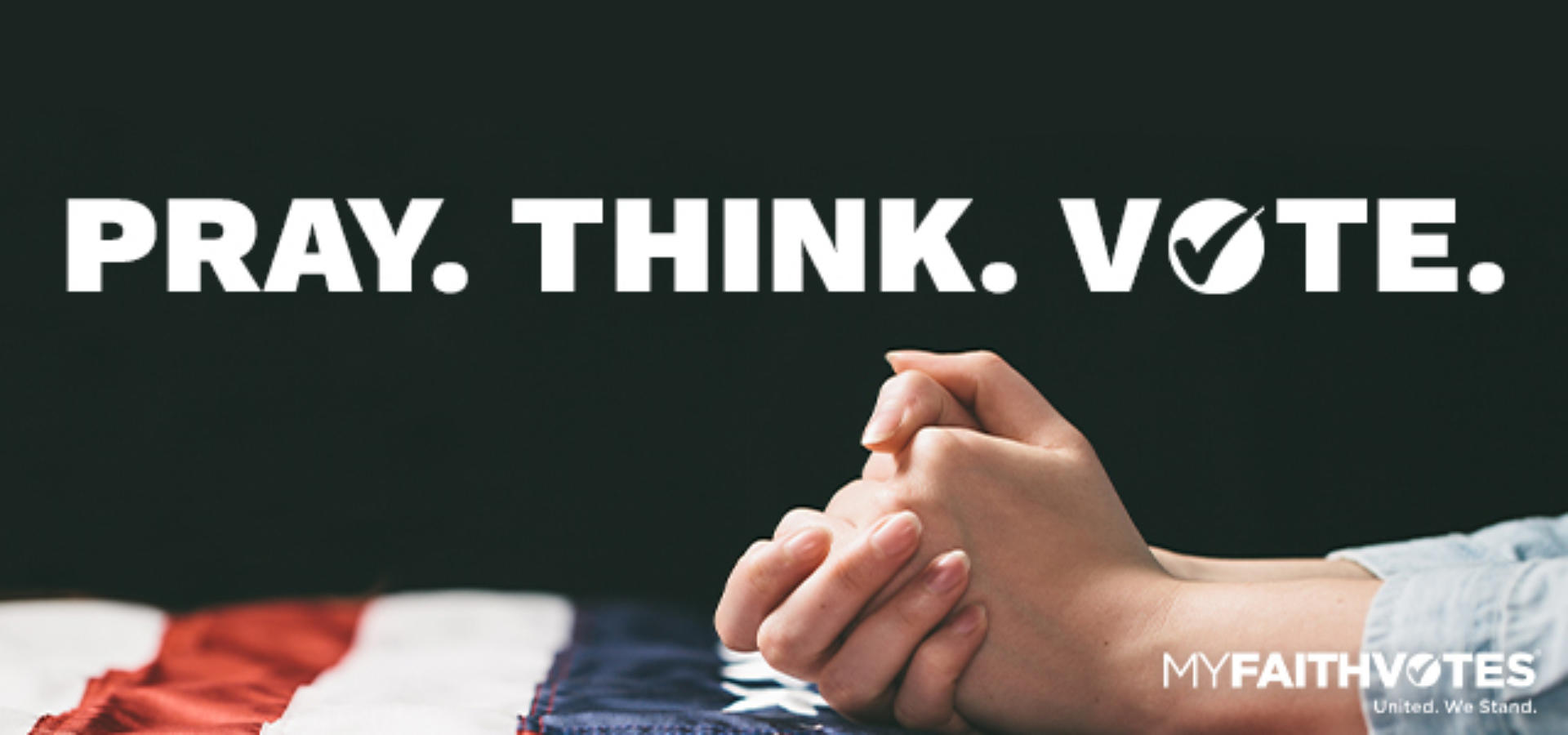 A Night of Prayer
It's that time of year again to reset your clocks. Most of the country gains an extra hour this weekend as daylight savings time ends.
If you're anything like me, it is easy to let that extra hour pass you by and sleep a little longer. But this year, we want to encourage you to spend that extra hour in prayer.
You don't have to pray when the clock falls back in the middle of the night, but consider taking an extra hour over the weekend or before the Tuesday, November 5 elections to pray for our nation.
More than 49,000 elections are scheduled before the end of 2019. In November alone, 36 states will be conducting elections, the bulk of which are scheduled for Tuesday, November 5.
We have two simple opportunities to help you pray for these important elections:
Access the 2019 Election Day Prayer to guide your personal prayer time. You can read and download the prayer here.
Join us for a Live Prayer Event on Facebook or YouTube the night before the elections, November 4 at 8:00 pm ET / 5:00 pm PT to unite with others all over the country to pray for the elections. You can watch the Live Event here on Monday when the event starts to watch on Facebook or click here to watch on YouTube.
I hope you will join us in praying for this nation and for Christians to take action and vote for biblical values and godly candidates in this critical election season.
"If my people, who are called by my name, will humble themselves and pray and seek my face and turn from their wicked ways, then I will hear from heaven, and I will forgive their sin and will heal their land."
- 2 Chronicles 7:14
###
My Faith Votes—is a nonpartisan movement that motivates, equips and activates Christians in America to vote in every election, transforming our communities and influencing our nation with biblical truth. By partnering with national faith leaders, My Faith Votes provides resources to help Christians Pray, Think, and Act to create an America where God is honored in the public square.
Website | www.myfaithvotes.org Twitter | @MyFaithVotes Facebook | My Faith Votes
---
React
---
Comments