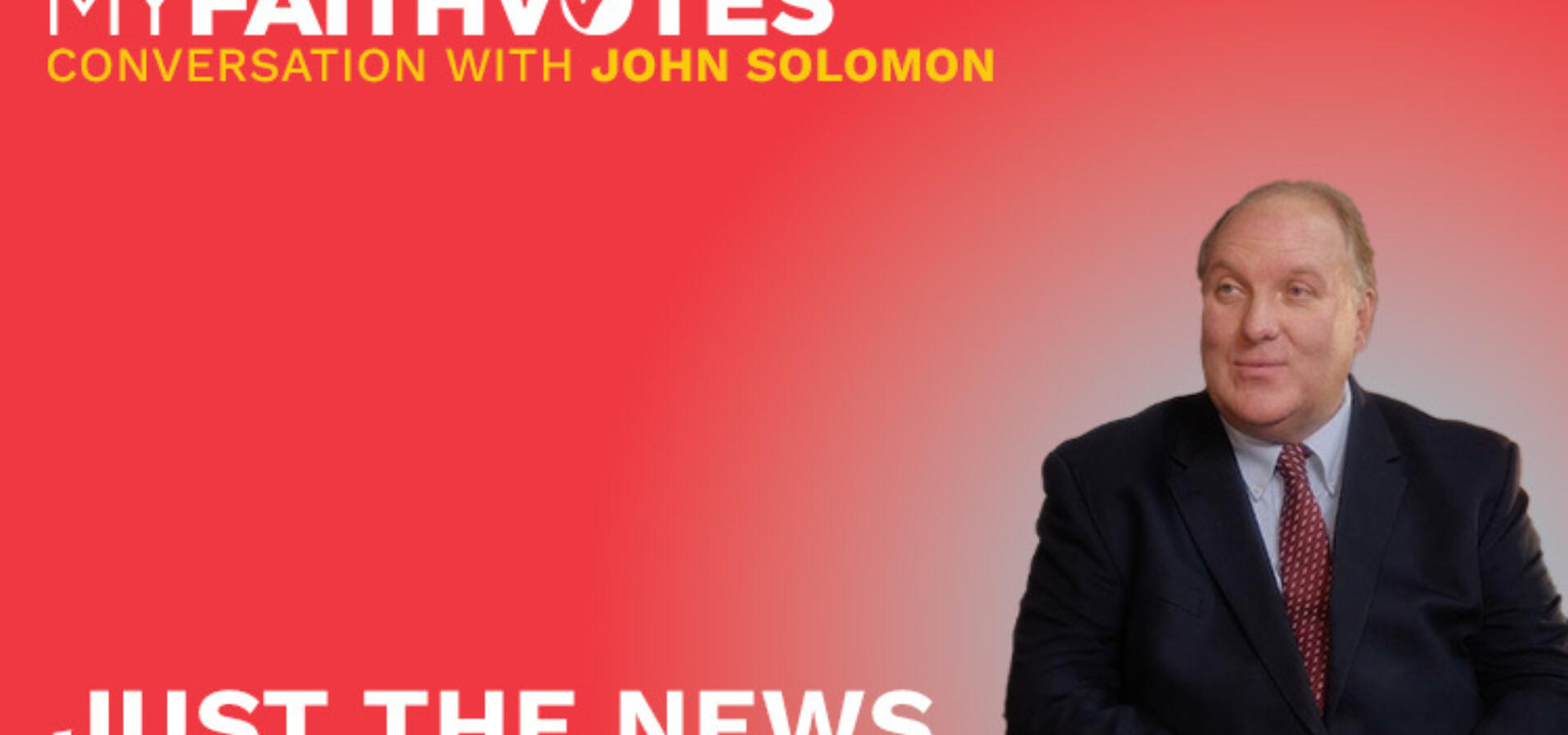 A Conversation with John Solomon
John Solomon has been an active member of the news media for decades. He has worked at The Washington Times, The Hill, the Associated Press, and Fox News. A few years ago, he founded the popular news site, Just the News, where he serves as Chief Executive Officer and Editor-in-Chief. I sat down with John at the National Religious Broadcasters Convention earlier this year to discuss the battles Christians face with the media today. This article is an adaptation of that interview. To listen to my full conversation with John Solomon, click here.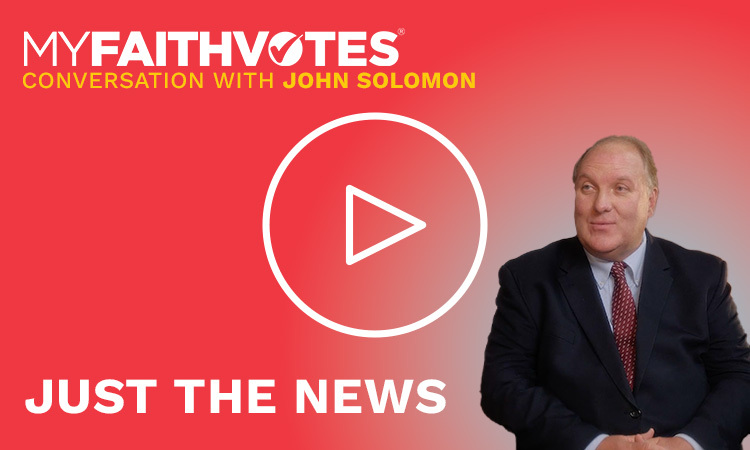 How are Christians portrayed today?
I think it started in Hollywood in the media portrayals, and then I think there's pretty clear evidence that an anti-Christian, anti-Israel bias began to be injected into young minds in the schooling system. And then a new generation of young adults entered the marketplace with all of those thoughts put into their head during their academic experience. So today, behavior and values and ideas and the practice of Christianity is now portrayed as bigoted, anti-women, racist, extremist, and hateful.

I think what we've done is we've normalized the idea that impugning Christians—having an anti-Catholic, anti-Christian, anti-Israel bias—can be an acceptable norm in society, and if we don't speak up soon, they will be ingrained as norms and we won't be much different than the things we see going on in Europe or, God forbid, we ever get to a middle Eastern mindset. But the bias is real. It's in the choice of words that journalists use. It's in the portrayal. It's in who they quote, and the more it gets normalized in the news, the more government institutions—particularly those that have been politically weaponized—feel emboldened to go after people of faith and take official actions against them that most likely infringes their civil liberties.
Is owning the narrative and language important for Christians today?
One of the things that I think conservatives need to appreciate, and Americans need to appreciate is that the left has focused on owning the narrative in America for the last 20 years. If you own the narrative in America, you can own action. If you own action, you can own elections.

They've spent a lot of time overcoming what used to be a strategic advantage to conservatives and Republicans. When cable news divided into two, conservatives had the most powerful TV network in Fox News. Somewhere shortly after the Bush v. Gore Supreme Court ruling where Bush was declared the winner by the Supreme Court, you saw the left beginning to focus on overcoming this strategic advantage that conservatives and Republicans had. And they weren't going to try to recreate the wheel. They weren't going to go back to direct mail. They weren't going to go back to talk radio—which Al Gore and others failed at. They weren't even going to go back to worry about cable television. They were going to try to get to the next generation.

They envisioned a future of digital communities where discussion would occur in virtual communities. They called them digital communities at the time. We call them social media circles today. And they just put an X on the map and said, "We're going to beat conservatives here and we're going to own this space." And Barack Obama did it. They understood that in order to own the narrative, you needed to own the terms of language. They weren't going to try to change baby boomers or Gen X's minds. We had already gotten to our formative thinking. They started with the next generation and they built a normalcy.

Owning the language, owning the narrative in America is far more important to politics than I think conservatives have appreciated in the last 5 to 10 years, maybe the last 20 years.

There has been a concerted effort to force language upon the news media, the cultural media, and the Hollywood media—to force Americans to accept a different narrative and a different language. And for too long, I think conservatives have just tolerated it and said, "Okay, that's fine. It's just words." But words actually matter because words start to create a narrative. Narratives start to create reality. Reality dictates the future of elections and policy.
What do Christians need to do to compete with secular society's grip on culture?
The best way to fight back is facts. Facts are stubborn. Facts aren't emotions. They're actual things that can stand the test of time. Adam Schiff can sit in front of a camera 1 million times and say, "I see Russian collusion," but the fact is that there was none. Joe Biden can say, "I never did anything to help my son's business deals and there was nothing inappropriate about him," but the facts are very different from that.

There was a period when the conservatives and everyday Americans refused to fight back with facts. They just accepted the narrative. It wasn't worth changing the narrative. I think they know now they must change the narrative. You have to confront things in real time with facts. And I think parents who've made epic changes in school boards around the country—even in liberal San Francisco—realize, "Hey, we're going to fight on the facts and we're going to throw out people who are deceiving us." I think that's the answer.
Learn about candidates, see your ballot, and get election reminders so you never miss. Get your FREE My Voter Hub account, My Faith Votes' online election resource that equips you to vote intelligently in every election. Visit: www.myfaithvotes.org/myvoterhub to get started today!
###
My Faith Votes—is a nonpartisan movement that motivates, equips and activates Christians in America to vote in every election, transforming our communities and influencing our nation with biblical truth. By partnering with national faith leaders, My Faith Votes provides resources to help Christians Pray, Think, and Act to create an America where God is honored in the public square.
Website | www.myfaithvotes.org Twitter | @MyFaithVotes Facebook | My Faith Votes
---
React
---
Comments