2022 National Day of Prayer Event: Praying for America's Justice Systems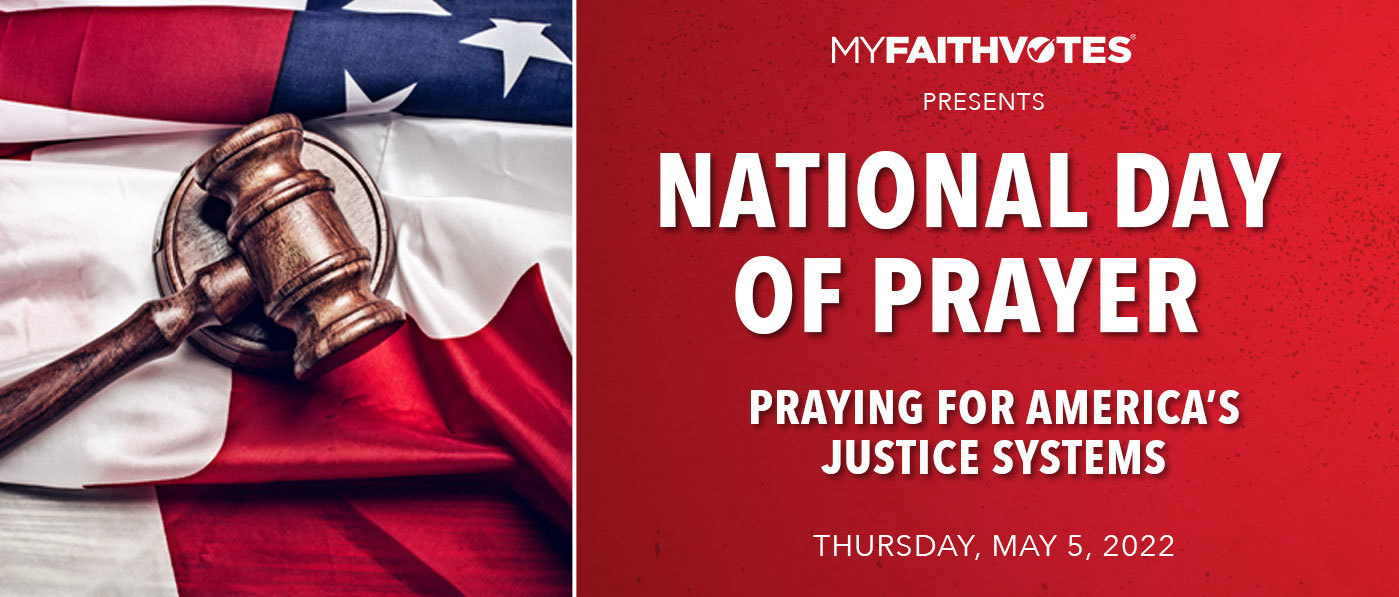 Join My Faith Votes on Thursday, May 5 at 12 PM ET / 11 AM CT / 10 AM MT / 9 AM PT for an online National Day of Prayer event: Praying for America's Justice Systems.
God alone sets the standards for justice. Christians everywhere know this is true.
And it's ironic that some of our political leaders are obsessed with pursuing "justice" yet they refuse to acknowledge the God who established it.
Their misunderstanding is a reminder that scripture instructs us to pray for our leaders and authority figures, but too often our prayers start and stop with our president or a few members of congress.
America's three distinct branches of government were wisely structured to ensure separation of powers, but this system is not immune from the pressures of our modern world and must be covered in prayer.
Join us and special guests, David Nammo, CEO of the Christian Legal Society, and Gregory S. Baylor, senior counsel and director of the Center for Religious Schools for Alliance Defending Freedom.

RSVP now and we'll send you a reminder to join the online event as well as a free resource we've designed to help you pray effectively over this branch of government.