Election Eve Worship & Prayer RSVP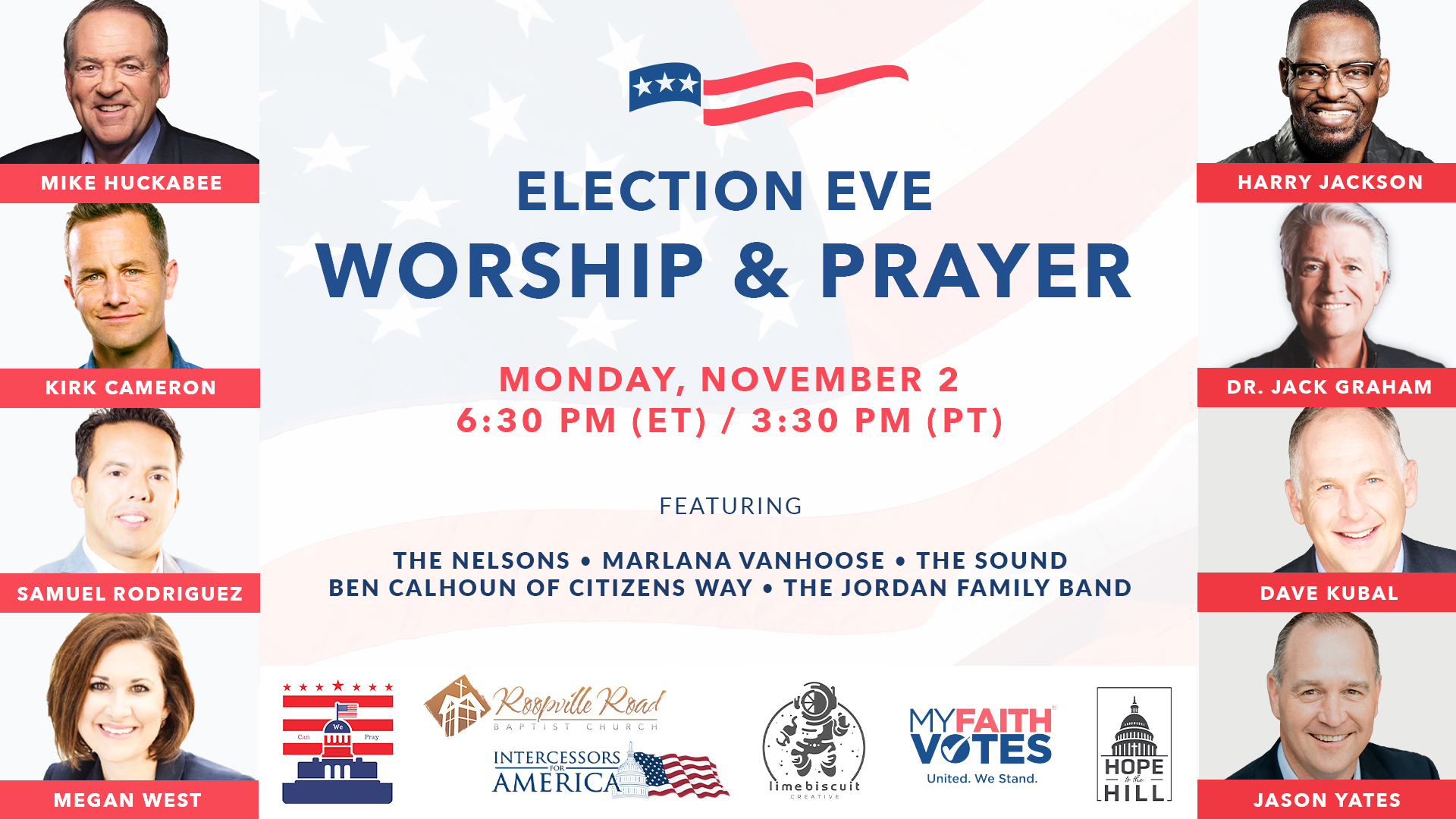 Join us the eve before the election for a time of prayer and worship.
Prayers will be given by Dr. Jack Graham, Rev. Samuel Rodriguez, Kirk Cameron, Mike Huckabee, and Bishop Harry Jackson.
We will pray for the Americans who will cast their vote on Tuesday for our elected and soon-to-be elected leaders, and we will pray for the preservation and advancement of biblical values in America.
Worship will be led by The Jordan Family Band, The Nelons, The Sound, Wes Hampton, Marlana Vahoose, Jeff Stice, and more.
RSVP below for this night of worship and prayer and spread the words to your friends, family, and church community to join us.