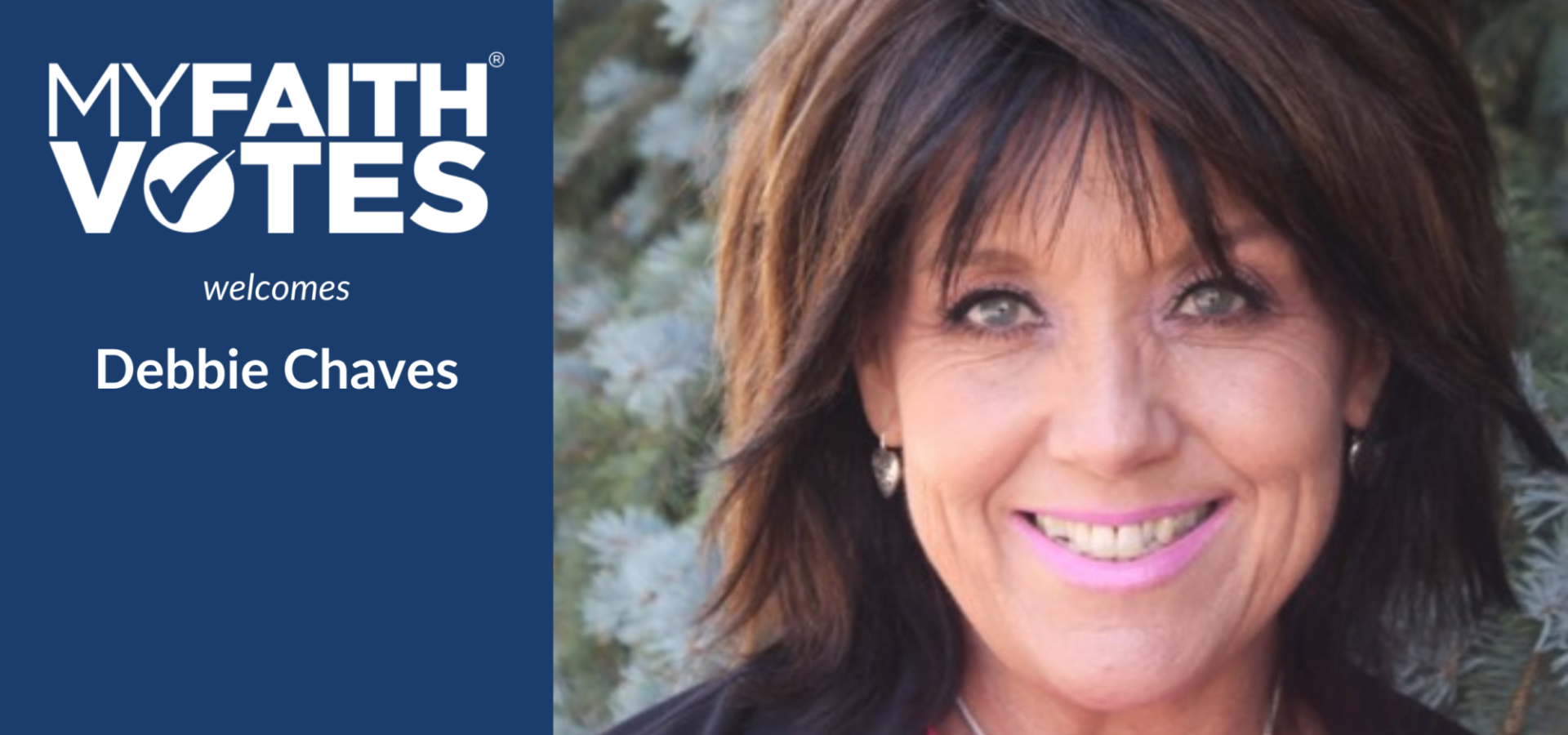 My Faith Votes announces Debbie Chaves as Senior Director of Strategy
DALLAS — My Faith Votes welcomed Debbie Chaves as the senior director of strategy. This new role allows the nonpartisan organization to continue standing between the local church and government to protect religious freedoms, constitutional liberties, the traditional family, and other biblical values.
With over seven years of experience in the public policy and faith sectors, Chaves is well-equipped to increase Christian engagement. Before joining My Faith Votes, she served as executive director for the Colorado Family Action and CFA Foundation—wading through some of the most culturally and politically tumultuous years Colorado has ever seen.
"My time in Colorado has been formative, challenging, and life-giving," said Chaves. "I am proud to apply all that I have learned in the great state of Colorado to the national platform of My Faith Votes as I stand in the gap between the church and government to safeguard religious freedom, fight for life, and protect traditional family values."
My Faith Votes continues to motivate, equip and activate Christians to vote in every election—transforming communities and influencing America with biblical truth. Thousands of elections are taking place at the local levels across the country in 2021. The addition of Chaves to the My Faith Votes staff creates stronger opportunities to encourage Christians to stand boldly for biblical values in every election, within every community and city across the nation.
"Threats to Christian values in America seem to be growing at increasing speed. The need for Christians to unite and take a stand in the public square of every community of the nation is more profound than ever," said Jason Yates, president, and CEO of My Faith Votes. "My Faith Votes will undoubtedly benefit from Debbie Chaves. She is an experienced leader who has a demonstrated ability to navigate turbulent and complex issues."
Chaves is a respected public policy advisor, strategist, and liaison to churches, businesses, and community leaders. This new role brings immediate focus and impact to My Faith Votes as the organization continues to highlight the importance of mobilizing Christians to vote in local, state, and national elections.
To request an interview with Debbie Chaves or Jason Yates, email press@thekcompany.co.
###
My Faith Votes—is a nonpartisan movement that motivates, equips and activates Christians in America to vote in every election, transforming our communities and influencing our nation with biblical truth. By partnering with national faith leaders, My Faith Votes provides resources to help Christians Pray, Think, and Act to create an America where God is honored in the public square.
Website | www.myfaithvotes.org Twitter | @MyFaithVotes Facebook | My Faith Votes
---
React
---
Comments